If you're a regular runner, a treadmill is a wise purchase. Whatever the cause, you can still get in your miles, regardless of the time of day or weather.
A larger tablet stand or better-fitting cup holder may be on your wish list if you find yourself on the treadmill frequently. The good news is these things and more are available as treadmill accessories. Customize your treadmill after you've purchased one for your home gym to match your changing demands.
Treadmill accessories are on the agenda for today. A treadmill workout can be enhanced and made more convenient or enjoyable by purchasing a few of these simple extras.
What are the Best Treadmill Accessories?
Treadmills are the best way to stay in shape, and there is no better fitness machine. However, the finest results may be achieved with this piece of equipment when coupled with the numerous treadmill add-ons currently on the market. In order to improve your performance, you'll want to invest in some treadmill running equipment.
Best Treadmill Accessories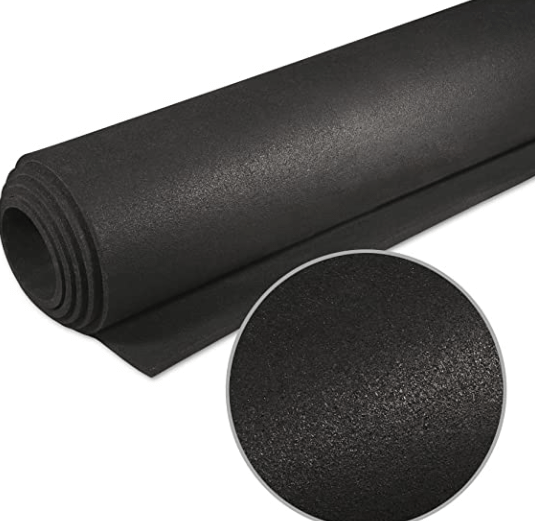 Check out our noise reduction and floor protection options! Both may be done at the same time thanks to TRANR's Active Noise Reduction Equipment Mat The mat is made of commercial-grade rubber that is quite dense. There will be no tears, compression, or curling with this product because it guarantees to keep its shape throughout time.
The mat's dimensions of 78x36x0.25 inches are ideal for most cardio machines. Once the shock-absorbing pad is out of the way, all that's left is to set up your treadmill on top.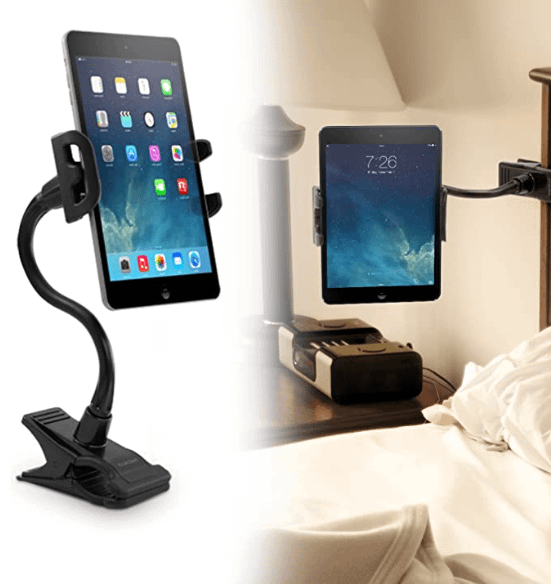 Using Macally's Adjustable Gooseneck Tablet Holder while working out is a terrific way to multitask. Using a clip-on attachment, you can effortlessly attach your smartphone, tablet, or e-reader to the treadmill so that you may use it to read books, watch TV, or listen to music while exercising.
An 11-inch gooseneck is included with the device mount, allowing you to effortlessly adjust the viewing angle. This mount can be used on a desk, nightstand, or other flat surface up to 1.75 inches thick, so you can take it with you when you're not working out.
There is a one-year warranty on the Macally Gooseneck Tablet Stand.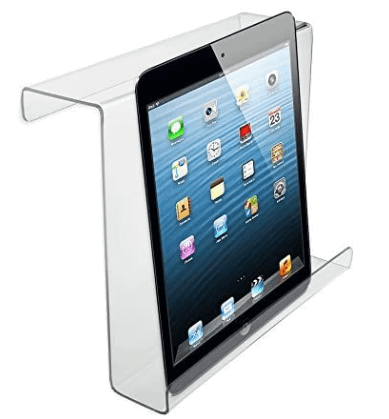 It's possible to add a reading rack to your treadmill if it doesn't already come with one. SourceOne's Compact Reading rack is an excellent choice. The rack is small enough to fit in your workout bag and light enough to carry with you wherever you go. It's also made of high-impact plastic, so you don't have to worry about it breaking while you're out and about on the road.
Stack your favourite books, periodicals, and devices on the rack above the console of your treadmill. What's a good thing? As a result, you may be able to use it on a variety of cardio machines, including ellipticals, rowers, and exercise bikes.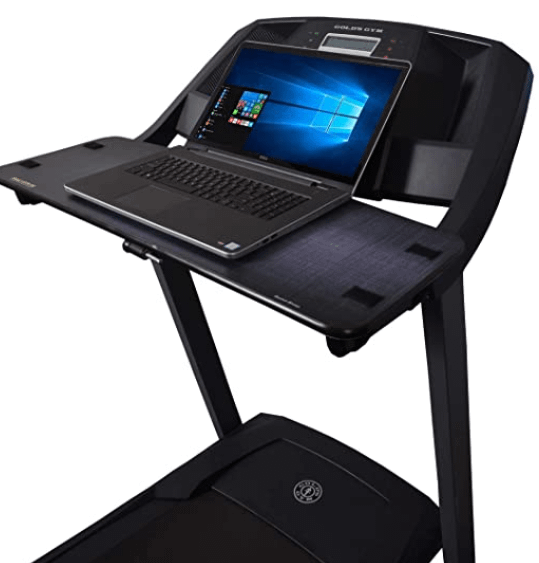 DigitalArts' Treadmill Desk Attachment makes any treadmill into a treadmill desk. The desk attachment's dimensions are 34×14 inches, making it large enough to span many treadmills and deep enough to hold numerous computers, tablets, phones, and books.
The velcro straps can be used to securely fasten the attachment to your treadmill's arms. To ensure your safety, the desk attachment is padded with anti-slip material. In addition, it includes two strategically placed air vents to keep your devices from overheating.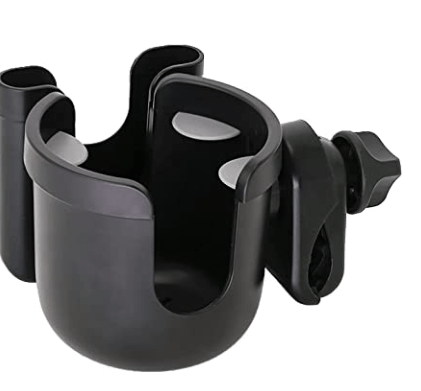 With Accmor's Universal Cup Holder, running with a water bottle doesn't have to be a problem. It is possible to attach the cup holder to a variety of surfaces without hurting them thanks to the clamp's adjustable rubber lining.
To prevent spills, the cup holder features a thick cage encased with slip-resistant rubber. You can easily alter its position to match your specific requirements because it rotates a full 360 degrees.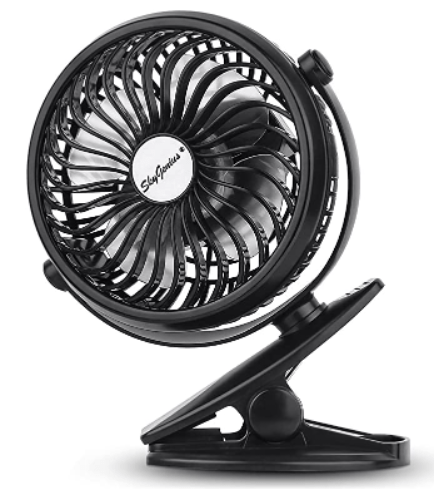 Mid-workout cooling-off is perfectly acceptable, and SkyGenius' Battery-Operated Clip Fan makes it simple to obtain one. The clip-on fan may be attached to surfaces as thick as 6.5 cm. In order to use it as a traditional fan, you can place it on its flat base and prop it up. You won't have to worry about the fan expiring in the middle of your workout because it is battery-operated and can last up to six hours on a full charge.
So that you can obtain a forceful wind without causing a disturbance to your gym-mates, it's high speed and low noise (or anywhere else you could use a refreshing gust of air).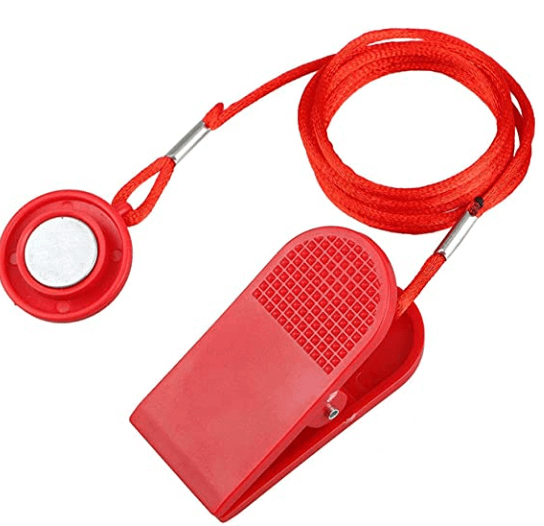 You can turn off your treadmill using a safety key if you get too far away from it. Typically, a magnet, wire, and clothes clip are all that's needed to attach it to your treadmill. There aren't any universal safety keys, so you'll have to find one that works with your computer. But JEDEW's Treadmill Safety Key promises to be universally applicable. (It is compatible with treadmills made by Boxflew, Sunny, Xterra, and more).
You'll need to clip the magnet to your machine and the magnet to your clothing to use the safety key. The 3-foot cable should be long enough to allow you to move freely, yet short enough to be effective. When you get to the back edge of your treadmill belt, you should be able to use this safety key to shut down your machine.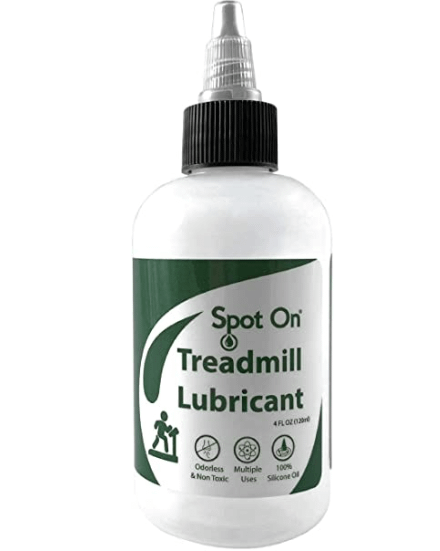 Treadmill belt cleaning and lubrication is an excellent technique to extend the life of your treadmill. In addition, Spot On's Silicone Treadmill Belt Lubricant is a simple way to do so. This treadmill cleaning kit is designed to go neatly under your belt, allowing you to lubricate it in a matter of minutes rather than hours.
With two applicators, you can control the flow of the lubrication more precisely. Additionally, Spot On says that the container has enough silicone lubricant to endure four treatments, or around a year.
Silicone Treadmill Belt Lubricant from Spot On has a 100% refund guarantee (though no timeframe is specified on the guarantee).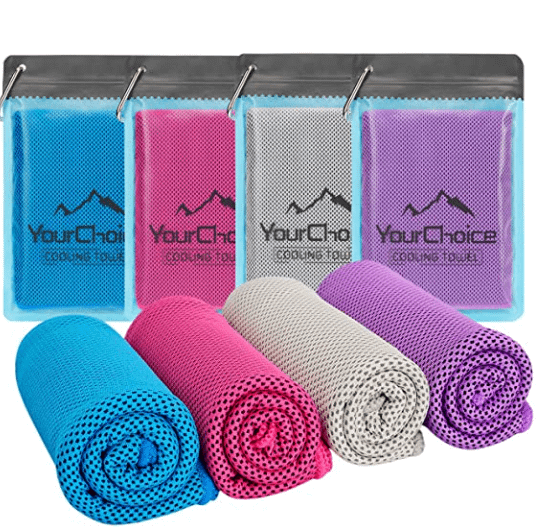 Cooling off with a towel after a workout is a terrific way to relax. However, there's no better way to chill off than with a cooling towel from Your Choice. The high-density mesh towel dries you quickly and absorbs perspiration effectively. Wringing it out and snapping it creates a chilly effect, which is a welcome relief after a hard workout.
Towel promises to stay cool for hours at a time with its lightweight design. If it gets too hot, simply wring it out and snap it again to bring it back to room temperature.
Your Choice Cooling Towel sets come with a total of four different coloured towels. A 12-month money-back guarantee is also included in the package.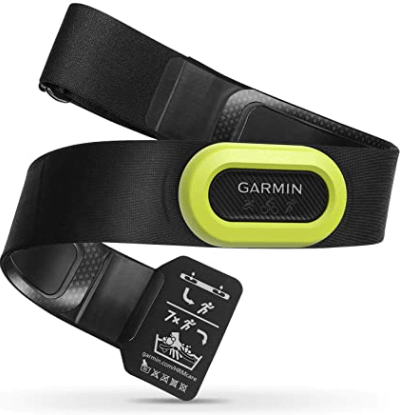 Garmin's HRM-Pro Heart Rate Strap is a wonderful option if you want to monitor your heart rate while exercising. Real-time heart rate data is provided through the strap that wraps around your chest. Ground contact duration, stride length, vertical ratio and more will all be tracked by the new device.
A Garmin watch can be paired with the wristband so that all of your data can be viewed in the same location. Because the strap is small and lightweight, it is convenient to carry with you when you're on the go. And it'll last you for a year's worth of training.